film_challenge
challenge
#64
"High School Musical 3" -- 3rd place


iconstillness
challenge
#195
"Candy" -- 1st and 2nd place

regency_stills
challenge
#65
"Food & Drink" -- 2nd place
stockphotochall
challenge
#3
"Rainbows" -- Mod's Choice


stockstatic
challenge
#14
"Eyes" -- 1st place & challenge
#15
"Food" -- Mod's Choice

tv_movie_icons
challenge "Pride & Prejudice" -- Mod's Choice
Non-winning icons:


animal_icontest
challenges
#121
&
#122




btvs_epicontest
challenge
#71
"Hush" (I really love the first one!)
celebstillness
challenge
#126
"Katy Perry"
film_challenge
challenge
#64
"High School Musical 3"





potc_challenge
challenge
#160


regency_stills
challenge
#65
"Food & Drink"

stockphotochall
challenge
#3
"Rainbows"

stockstatic
challenge
#14
"Eyes" and challenge
#15
"Food"
travel_icontest
challenge
#153

tv_movie_icons
challenge "Pride & Prejudice"
LIMS entries:
stars_lims
Challenge
#1
-- People's Choice
Winning icons:
Current Location:

work

Current Mood:

cheerful

and

won 1st and 2nd place, respectively, at
btvs_epicontest
in challenge
#70
"Something Blue". Yay!
Non-winning icons:

btvs_epicontest
challenge
#70
"Something Blue"


art_stills
challenge
#32
"James Tissot"

travel_icontest
challenge
#151
"Bavaria, Germany"
I am still waiting on a TON of contests to be judged. Also need to get cracking on my 100 icons for
icons100
.
I've been entering contests like crazy! Finally got the results for some.
icons100
! The last week or so, I've been experimenting with masks and textures and colour and doing tutorial after tutorial. Aside from regular iconing and icontests, I think this challenge will really help me become better at making icons. I chose to do Season 4 of Buffy because it has so many amazing moments that will be fun to icon and I'm on a Buffy kick right now.
Credit for the screencaps goes to the awesome
Screencap Paradise
. All other resources used can be found in my resource list (linked in the sidebar).
(
icons under the cut
Collapse
)
I've decided to do my first ever 100-icon challenge at
Current Mood:

creative
Preview:
(
Nobody puts baby in a corner.
Collapse
)
These were a response to severe emotional distress earlier in the week. I'm hoping to get back in the swing of things with making icons again after a long hiatus of ignoring photoshop *g*
Current Mood:

cheerful
Preview:






(

millions of peaches, peaches for freeCollapse

)



I am working on a few different sets right now of Harry Potter, Pirates, and Buffy. Hopefully some of those will be up soon, I just have to find time between work and everything else to get them done.
First icon post! I had a couple of hours to myself last night, so what did I do? Sift through several stock photo websites, save lots of pictures of fruit, then make icons. xD The stock sites I use are linked on my resources page (:
Current Mood:

accomplished
None of the following images, unless specifically mentioned, are available for use. They are almost all personal images created for myself or someone else. Thanks (:


My first attempt at decent animation. There's a slight pause, but it loops pretty well.



(

click for more prettinessCollapse

)
Since there isn't much here yet, I figured why not post some of the graphics I've made over the years that I'm most proud of? Consider it a portfolio of sorts.
I am also trying my hand at wallpapers. It's something I haven't ever really done before because they're so large and intimidating, but I think this one came out well and it makes me wanna do more.
Click on the link for the size you want; wallpaper will open in a separate window. Plz to be not redistributing this, but feel free to use it on your desktop xD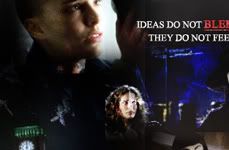 800x600 1024x768

Icons to come soon! For my older icons, be sure to visit my old icon journal
twoam__graphics.
I'm finally getting back to graphics after a really long hiatus. Hopefully, this will be the start of many, many updates in this journal. I saved a ton of screencaps from various movies and tv shows the other night and plan on making lots of icons in the abundance of spare time I have.
7 November 2008NOTE
: I recently reformatted my computer and while my resources folder itself was saved, the notepad file I keep track of links/usernames in was not. Therefore, I am missing credit to a whole slew of textures and brushes on here... so please do forgive me if you see that I've used something of yours and you aren't credited here. Just let me know!
BRUSHES
muse-driven.com
echoica
imprints
miss.m
swallowing shadows
37 pence
lovely trash
angelfish_icons
colorset
hexicons
fuyuno
eledhwen_girl
dactyliotheca
9thaquilo
iiokua
xonlyashesx
rxyangl
any_otherday
feiticeira
peach_0221
catatonic__rush
evenstar
jaina04
cdg
sir
lil_brokenangel
glass_prism
coy_dreamer
creamnuts
ecenoci
ennife
insomniax
sir
midsummer_wind
p03ticxxtrag3dy
sheerperfume
spikesbint
unwritten_icons
yunhe
TEXTURES
muse-driven
living color
miss.m
simplistic desires
hexicons
fuyuno
xonlyashesx
dearest
cdg
white_lilie
yunhe
minusthewalrus
__candyrain
iconifique
worship_elle
alaskanicons
ashke
innocent_lexys
colorfilter
jillian519
offbeat_upbeat
chained_angel13
insomniax
lil_brokenangel
hexicons
[Bad username: ennife <b>PATTERNS</b> <a href=]
pattern bomb</a>
pootato.org
STOCK PHOTOS
gettyimages
stock.xchng
morguefile.com
SCREENCAPS
Day Dreaming
OTHER
Icon Table Generator
For tutorials and more, visit my memories section!
These are the sources for the brushes, textures, screencaps, etc. that I use when making graphics. I try to make sure I get everyone up here but sometimes I have a brain fart and download something without making note of who it's from. If you'd like yourself here, just comment and let me know! Last update: